This concert has already taken place
World Master Pianists presents
Benefit concert: Arcadi Volodos honours Mompou
Sunday
13 November 2022
- 16:15
| AMARE - The Hague
| Piano recital
| From €27,50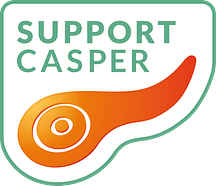 The proceeds from this concert will benefit the Foundation for Surviving Pancreatic Cancer – Support Casper.
'Fascinating and magical' (★★★★★ Financial Times)
'Sublime and poigant' (★★★★★ NRC)
On November 13, Volodos will perform a beautiful new program in the World Master Pianists series in the main hall of AMARE, The Hague. In addition to music by Skrjabin, Volodos will play, as a tribute to the Spanish pianist Alicia de Larrocha (1923 – 2009), whom he greatly admired, a large selection of short pieces of his favorite Spanish composer Federico Mompou. Compositions in which the music sometimes almost comes to a standstill, nevertheless with an incredible eloquence.
Arcadi Volodos plays Mompou
AMARE | The Hague
House for the arts, events, education and cultural encounter
The magnificent, new state-of-the-art concert hall AMARE in The Hague is open since the autumn 2021 and seats for 1.500 music enthusiasts. This new temple of culture, in the heart of The Hague, has wonderful acoustics and an international allure. It was designed by architect Patrick Fransen and Jo Coenen. The construction took four years.
Flagey | Brussels
THE JOY OF MUSIC
The characteristic Flagey building in Brussels houses a beautiful concert hall where for the past decades the best musicians in the world have performed. This stage is loved by piano enthusiast and enjoys a high reputation within Belgian artistic circles. The large hall (Studio 4) offers space to a 1000 visitors.
The Philharmonic Hall - Liège